I just watched all three inauguration balls on Fox News, ending with the Armed Services Ball.  I didn't have plans to write an article this evening, but after watching the Armed Services Ball's "First Dance" I had to write my reaction. If you did not see this First Dance, you must!  It moved me deeply and unexpectedly.
I knew there were plans for uniformed soldiers to "cut in" and dance with the First Couple, the First Family, and the Pence's. A beautiful young woman soldier whose hair was pulled into a bun danced with President Trump, and a broad shouldered young man danced with our First Lady, Melania.
I thought it was a cute idea initially. Maybe too cute, but I'll watch. I watched.  As the song, "I Will Always Love You," was sung to low key music, the scene and the feeling changed; it was changing slowly into something very special.  And I watched closer.
I watched how President Trump handled and danced with his uniformed partner. It was beautiful like watching a father with his daughter at a wedding reception.  He was gentle and powerful, and all the while conscious of his partner's honor and beauty. I watched Melania and her uniformed partner dance, imagining the young man's awkwardness.  Melania and her partner danced further apart, more formal and ceremonious by contrast.  Then I went back to watching Trump.  That's when it happened…
I had this overwhelming feeling our armed service men and women are cared for again. That, if Trump fails all promises but one, this is the ONE promise he will not fail.  It was in his dance.  Watch his dance.  Watch how he dances with that service woman.  And tell me a father wouldn't do anything for his daughter.  No holds barred.
__________________________________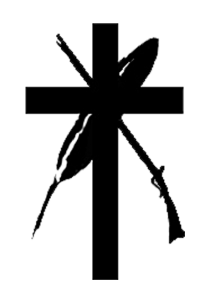 JOIN Prodigal Sons of Liberty by Subscribing!  Subscribers receive latest articles directly by email. To Subscribe enter your email address above. It's FREE, fast, and easy. I do NOT sell your email. No spam. Unsubscribe anytime.
Share an article with family, friends, and patriots by clicking your favorite social media or email icon below each article.
THANK YOU for Subscribing and sharing
Prodigal Sons of Liberty!







by