Trump WINS!  I was wrong about the popular vote, still, it is an impressive victory given the Clinton machine of 30 years, millions of dollars poured into Clinton's campaign from super PACs, an overwhelmingly biased media, mischievous polling, and voter fraud.  His OWN party—"establishment" Republicans—didn't even support him!  Neither the Bushes nor Paul Ryan campaigned for Trump.  It was an amazing victory against all odds.  I had my doubts.
My son and I stayed up into the wee hours of the morning waiting for 270. We called it a night at 2:30am ET, one hour before the election was called for Trump.  Election night is like the Super Bowl for me.  We ordered pizza and watched Fox News all night.  We kept a score card of states, reconfiguring as needed.  My son found a terrific interactive electoral map on his laptop.  We cheered and high-fived good news, and waited out the bad news.  It was a historic night, and I thank God I will always have the memory of sharing it with my son.
I give Tucker Carlson the winning insight early in the evening on Fox News. Monica Crowley was at the top of her game.  Sadly, Megyn Kelly revisited the "war on women" issue endlessly.  Juan Williams feigned how frightened he is of a Trump presidency, but I give him credit for being outnumbered on the panel.  Ol' Brit Hume hung in there like a champ, and I thought all the Fox anchors and contributors did a splendid job for what was a very long night.
There is a lot of talk this morning about reconciliation, unification, and healing. The sentiment is right and necessary.  Though I might add prayer to the list.
The country is deeply divided. I see Hillary supporters falling into one of two camps: the ignorant misled voters or the Leftist America haters.  I don't feel ONE BIT sorry for the Leftist America haters.  To HELL with them!   I only feel compassion for the ignorant/misled.  The ignorant/misled are frightened Trump is a racist, authoritarian, monster. I think, within months, they will see Trump's image as a monster was promulgated by the Leftist media.  Frightened Hillary supporters will soon find Trump is far more practical, compassionate, intelligent, and liberal than he portrayed himself on the campaign trail.
This morning, I feel a sense of overall ease for myself and my country. I feel like SO MUCH of what Obama has been doing is FINALLY coming to an end.  Finally, after eight awful years.  Obama is a phony, lying to the American people about who and what he really is—a radical Leftist.  I thought his destruction of America was NEVER going to end.
It does feel like we are taking back our country—back to the people who love America, individual liberty, and free-enterprise. It will be so refreshing to have someone in the White House who loves America for what it is and stands for, instead of someone who is trying to change America into something they wait to love.
I hope to God that Trump cleans house—unearthing as much D.C. corruption as possible. I'd really like to see the political careers of "establishment" Republicans ended for their treachery; they deserve no less, but I'll trust God to sort that out.  I want to see impeachment of federal judges, starting with the Supreme Court.  I want to see the Federal Reserve replaced with a new Department of Treasury.  I want every banker who contributed to the destruction of our monetary system stand trial for their crimes.  Build the wall, return to rule of law and separation of powers, rebuild our military, put all sanctions back on Iran, push for congressional term limits, deep deregulation, simplify and lower taxes, end Obamacare, support for an Article V convention of states, and so much more.  Calling a grand jury to indict Hillary and FBI Director James Comey is at the bottom of the list.
I hope Trump drains the swamp in D.C., but I fear he may be consumed by it.
__________________________________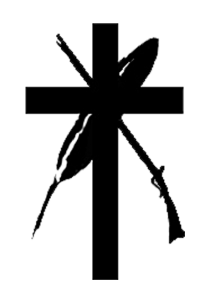 JOIN Prodigal Sons of Liberty by Subscribing!  Subscribers receive latest articles directly by email. To Subscribe enter your email address above. It's FREE, fast, and easy. I do NOT sell your email. No spam. Unsubscribe anytime.
Share an article with family, friends, and patriots by clicking your favorite social media or email icon below each article.
THANK YOU for Subscribing and sharing
Prodigal Sons of Liberty!







by