This evening, presidential nominees Donald Trump and Hillary Clinton squared off in their 2nd debate.  The televised townhall-style debate in St. Louis was moderated by CNN's Anderson Cooper and ABC's Martha Raddatz.
Donald Trump won the debate, and won it BIG TIME. The first question in the debate was put to Trump regarding the hot-mic audio tape of Trump demeaning star-struck women.  The audio recording from 11 years ago threated to derail Trump's campaign, or so pundits claimed. However, within 30 minutes of the debate, Trump put the entire fiasco behind him.  And then Trump hit Hillary from every angle—from her role in Bill Clinton's sex scandals to Hillary's 3:00am no-show during the Benghazi debacle to the 33,000 emails she illegally destroyed to avoid federal prosecution.
Time and again the political establishment and old-guard Leftist media don't get it. They can't figure out why Trump's rallies are so packed they're having to turn people away.  On the other hand, Hillary's rally attendance—when she's not cancelling rallies for bed rest—is so low, the media is having to hide her shockingly low turnout numbers.
The media got it wrong about Trump every step of the way since the primary process began. They've underestimated Trump since day one. The Leftist media simply cannot imagine Trump—or any successful businessman—making billions of dollars by any means other than sheer greed, cheating, and bullying.  They can't imagine a man as crude and inarticulate as Trump as anything other than a silver-spoon buffoon.  (Believe me, I know—I used to be a Leftist useful idiot years ago.)
The media and pundits don't get it that Trump's crude, inarticulate, off-the-cuff candor is actually propelling his approval rating.  And his business success alone speaks volumes about his intellect, savvy, judgement, and determination.
The media was counting on Trump self-destructing this evening. The only one self-destructing is the mainstream media.
I'd like to specifically thank the awful moderators, Cooper and Raddatz. Cooper: "Mrs. Clinton, in your opinion, is Donald Trump fit to be president?"  Talk about teeing up a softball question!  At one point, Raddatz was arguing Obama's policies with Trump! Astonishing. But we thank you, Cooper and Raddatz, for exposing yourselves and your networks for the unprofessional hacks and self-serving Leftists you are.
__________________________________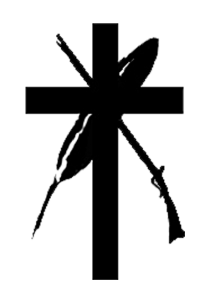 JOIN Prodigal Sons of Liberty by Subscribing!  Subscribers receive latest articles directly by email. To Subscribe enter your email address above. It's FREE, fast, and easy. I do NOT sell your email. No spam. Unsubscribe anytime.
Share an article with family, friends, and patriots by clicking your favorite social media or email icon below each article.
THANK YOU for Subscribing and sharing
Prodigal Sons of Liberty!







by