This afternoon, in another stunning reversal, FBI Director James Comey, announced the FBI found no evidence in Huma Abedin's emails consequential enough to reverse his decision in July to drop charges against Hillary Clinton's "mishandling" of classified documents. One week ago, Director Comey stunned the public with his decision to re-open the investigation into Hillary's emails.  As of today, the case is closed again—two days before the election.
Is there anyone alive who does NOT think Director Comey is being blackmailed? Or, that Comey is covering his own backside?  One has to wonder what kind of dirt the Clintons, Obama, and the Dept. of Justice have on Comey; or, they planted on him.  Either way, Comey went swimming in the mud and came out dirty (just like MOST of us would); I am no less human than Comey.
Director Comey ruined his life-long reputation, dishonored his family, sullied the entire FBI, and broke his oath of office to support and defend the U.S. Constitution. He's a traitor to the rule of law.
The Clintons are corrupt. Obama and his administration are corrupt.  The U.S. Supreme Court and Congress are corrupt.  The Federal Reserve and Wall Street are corrupt.  Democrat leaders and "establishment" Republican leaders are corrupt. The media is corrupt.
The level of corruption and lawlessness in Washington D.C. is reaching new heights. The political system is so corrupt it may have reached the stage of self-sustaining.  At the "self-sustaining" stage, political leaders have manipulated the legal and political system to the point where they, the leaders, are completely insulated from responsibility, consequences, and punishment.  That is, corruption is "supporting and defending" corruption. In times of peace, this is how the noble class—kings, queens, noblemen and  noblewoman—came to be.
Enter, the New American Noble Class.
Which, probably won't work out too well.
__________________________________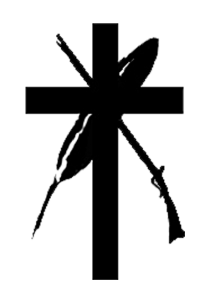 JOIN Prodigal Sons of Liberty by Subscribing!  Subscribers receive latest articles directly by email. To Subscribe enter your email address above. It's FREE, fast, and easy. I do NOT sell your email. No spam. Unsubscribe anytime.
Share an article with family, friends, and patriots by clicking your favorite social media or email icon below each article.
THANK YOU for Subscribing and sharing
Prodigal Sons of Liberty!







by